Joined

Oct 25, 2002
Location
Here is another micrometer by Elliot Bros. of London.... it is related to this one
http://www.practicalmachinist.com/vb/antique-machinery-history/english-micrometer-1870s-171345/
This is a very heavy by weight because it is solid nickel silver, it also has a 50 pitch thread and in this case the thread must not be perfect.... notice the angled line on the barrel to compensate for this.... at least that is what I think it is for? There was a patent for a angled line but I think this is not it however I do think it was a English patent.....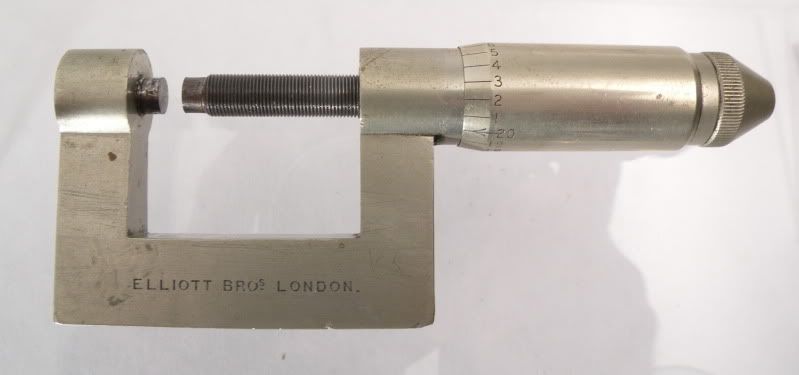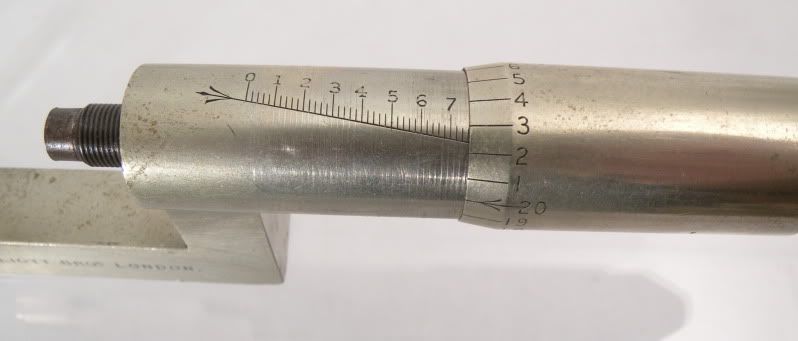 Here it is with the 1/2" one from the above linked thread and it's original slip case.... notice this case is different.... you slide the mic in from the top.... the top flap is missing so it needs some restoration..... one more project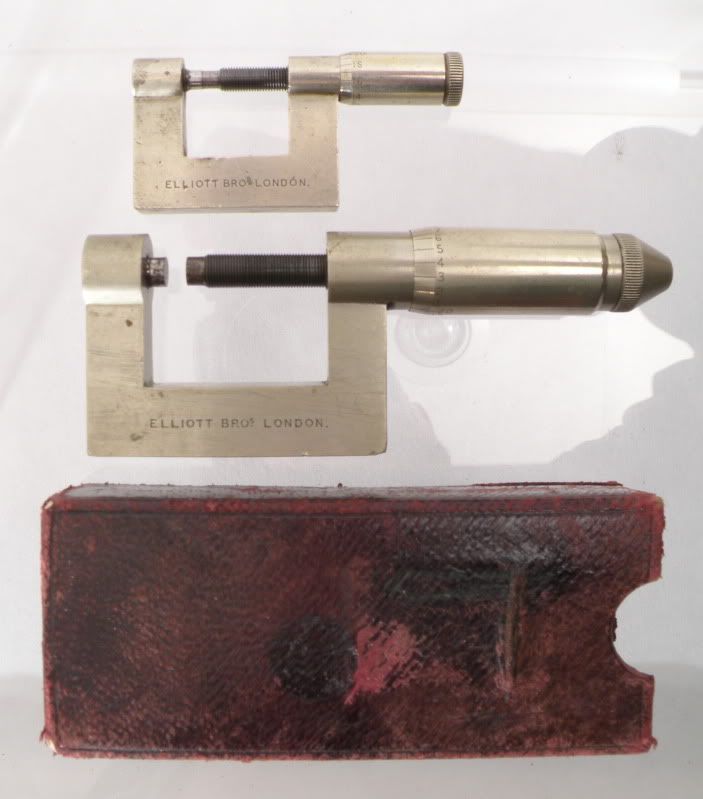 Also these nickel silver/50 pitch thread mics I believe are related in some way to the American Micrometer by George Church.... the inventor of the ratchet.... here is all three....
http://www.practicalmachinist.com/v...mportant-micrometer-invention-ratchet-171306/