Joined

May 22, 2006
Location
This machine was owned by the father of a couple who started and ran a successful business in NW Oregon. When her dad retired he couldn't bear to part with this machine so he brought it over an plunked it down in the back corner of a concrete building. It was dry there, but the floor is dirt and there is constant forklift traffic generating dust. Lots of dust. So this machine was about as coated with dust as it could possibly be. It also appeared to be almost totally frozen up. But it also looked to be pretty complete and in really good condition considering it worked a whole career and was then put out to pasture.
It was about 4.5 hours from my house factoring in traffic, each way. But it was a nice day so I just rolled down there and hauled it home. Here's a picture just after I loaded it up and left their driveway: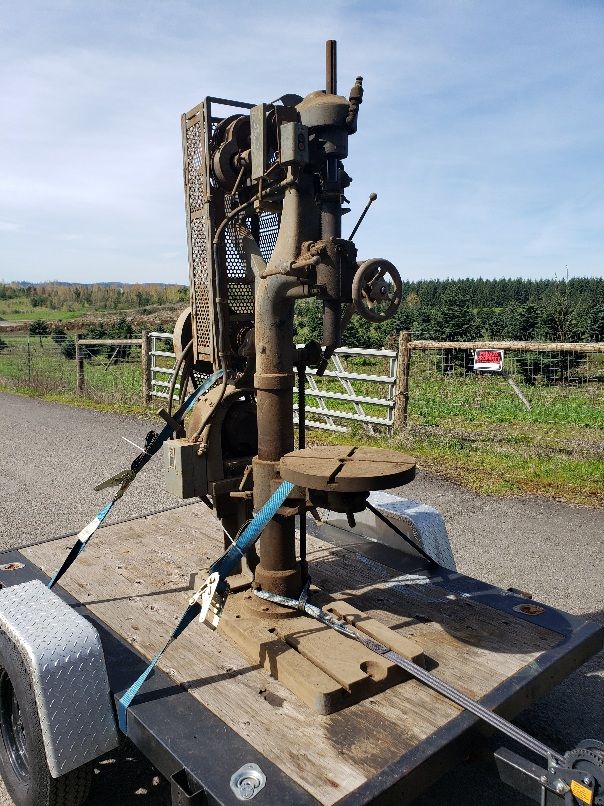 It's a 22" Royersford Excelsior with v-belt drive and feed, and ball bearings instead of babbitt on the top shaft. I think they may have made one that was slightly larger but still a 22" press. I'm happy just to find one at all.
Anyway, on the way home it turned heads, and the wind on the freeway blew off a bunch of the dust. I was happy because at nearly 1200 pounds it is close to the limit of what my little trailer can handle and its close to the limit of what my little SUV can pull. But it all worked great. Here's my machine moving rig home in my driveway, still all hooked up.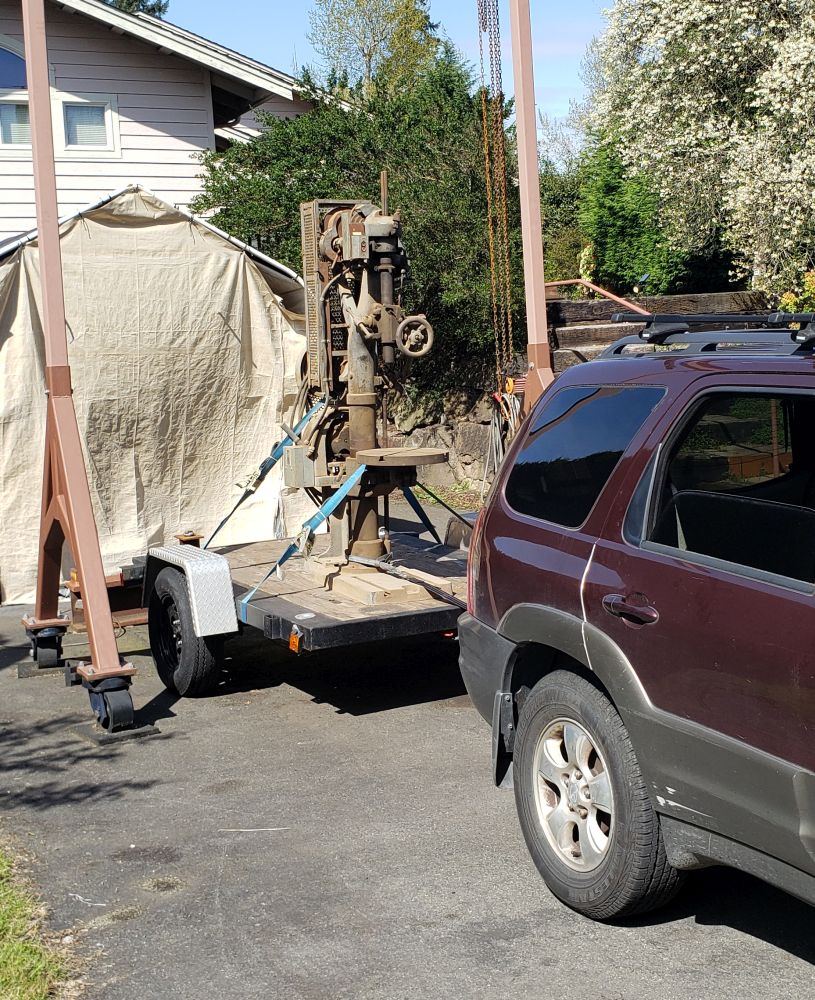 I was relieved to see that all the balls were there:
I am super excited about a v-belt camelback. Just for fun I opened up the shrouding: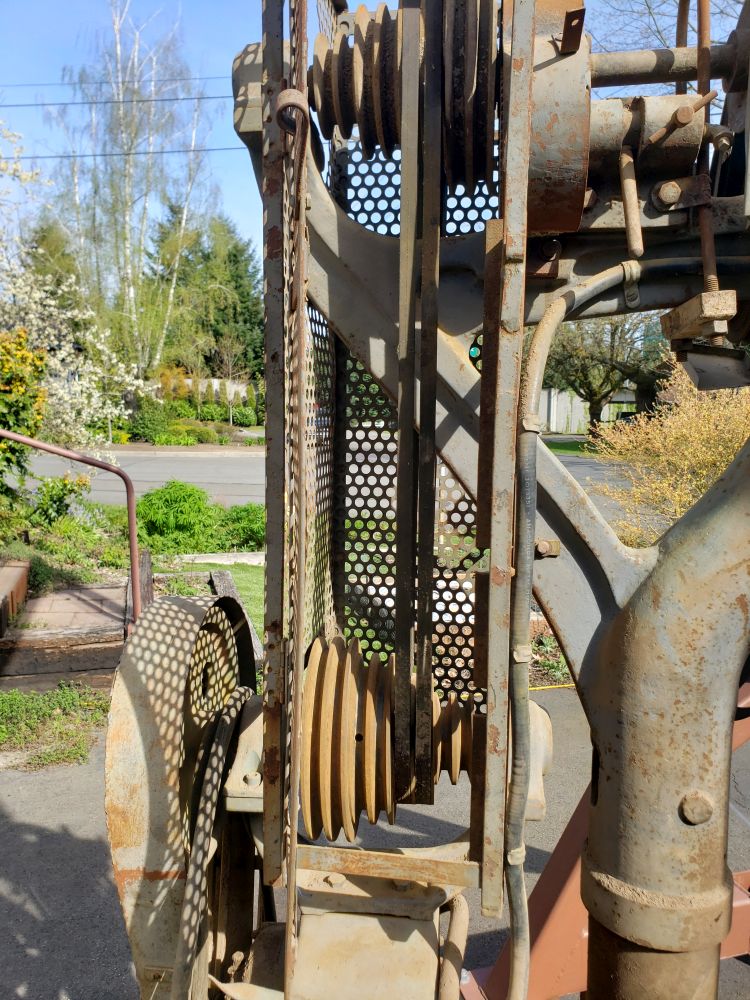 I felt a lot better after I got it off the trailer and safely onto a cart so I could roll it inside:
For me, that constituted a full day's work! I will probably do a little on this machine just to assuage my curiousity but I'm still finishing my last camelback and I have other projects ahead of this one so it might slip a few months. Eventually I'll write up the restoration and make a posting here.
metalmagpie