Joined

May 22, 2006
Location
I have quite a stack of gears. These all match. I am no pro at measuring metric gears, but I believe these are all module 1.5. They are bored 20mm with a keyway width of 4mm. Face width is 17mm. No teeth are broken nor do I see any pitting. There is, however, discoloration although a lot of it is just grease which has attracted dust and turned to gunk. They are all labeled with tooth count. There is some rust, no pitting.
19 gears. Two pairs plus 15 others. Here is a list of tooth counts:
97
94
90
88
86
82
79
74
73
72
72
71
67
62
60
58
58
54
54
Anyway, $120 shipped to anywhere a USPS flat rate box goes. Module 1.5 gears fit many lathes built where they use the metric system. I believe it is the most common of the metric change gear pitches.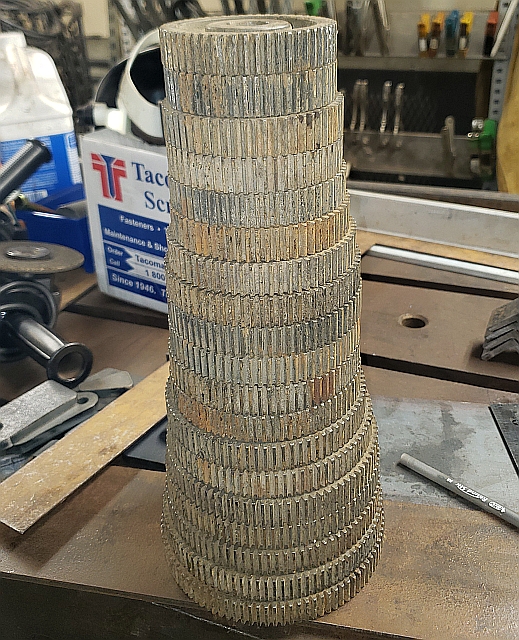 metalmagpie
Last edited: