Joined

Feb 19, 2003
Location
A short time ago I started a thread about the CK's TA lens, and mentioned making a vernier adjuster similar to the EE's. I think I've come up with a plan for the adjuster, it's still in the thinking stage with a few rough sketches.
The EE's vernier adjuster is composed of 4 gears. There is a 30:1 worm and worm gear, a 36 T 32 DP compounded to the worm gear, a 36 T 32DP idler, and a gear segment of a 432 T 32 DP gear that is attached to the TA's swivel. This is all shown in the "
Wreck Update
" sticky. If you noticed the ratio of the compounded 36 T and 30T worm gear is 1.2:1, also the same ratio as the 432 T gear to the unmentioned 360* circle. In short, one revolution of the worm moves the swivel 1*. The vernier is calibrated in 60 divisions, for 1' adjustment capability. Expressed another way; every turn of the worm moves the 36 t gear 1.2 teeth, every degree is 1.2 teeth on the 432 gear segment.
The CK is much different from the EE, especially in the adjusting details of the TA, which can be very time consuming. Adjusting the EE in 1' increments is relatively easy, with the vernier adjuster, not so on the CK. All the CK has is a 16T gear pinned to the adjuster shaft, which also serves as the clamping bolt. If you're watching the lens, you can't see the movement, it is strickly a guessing game, even using a DRO as your guide. Sometimes you get lucky, I made the "Wreck's" new tailstock spindle on the CK, and didn't have to use a reamer.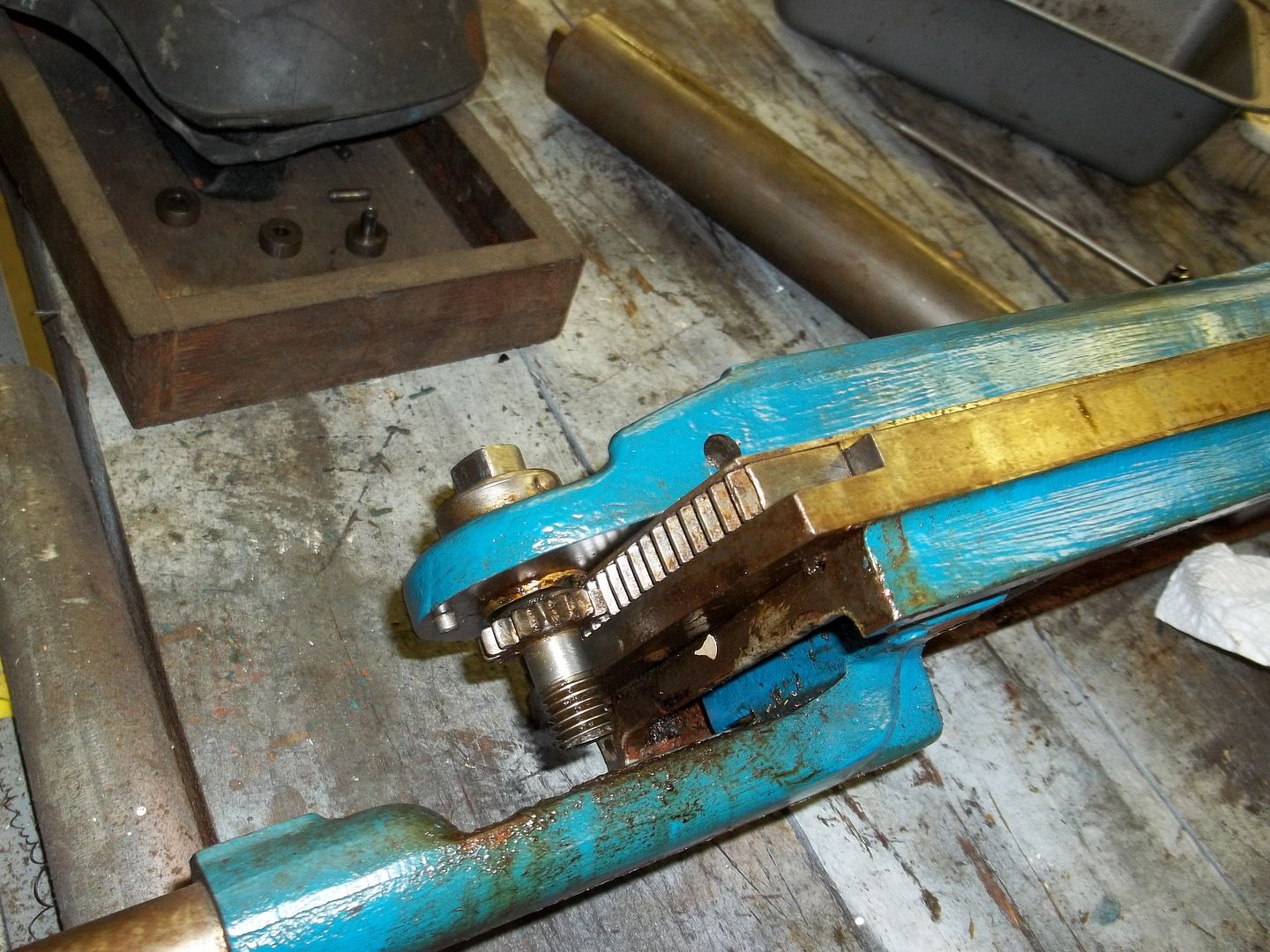 The gear segment is part of a 362 T 16 DP gear, each tooth is .994475*, attached to the slide. It is adjusted by the 16 T 16 DP gear, which has a 1/2" square drive on the top side. If I've done my math, correctly, if I use 30:1 worm gear set driving the 16 T gear, each revolution of the worm should move the swivel approx 1/2*. The teeth on the worm are 12* apart, and the teeth on the 16T gear are 22.5* apart. Close enough for horseshoes, I just need references for adjustments. Anyway, this is about as far I've gotten, now to figure out how to get this all in there, that's going to be the trick. It's hard to tell from the picture, but there's not much room in there especially after the cover goes on.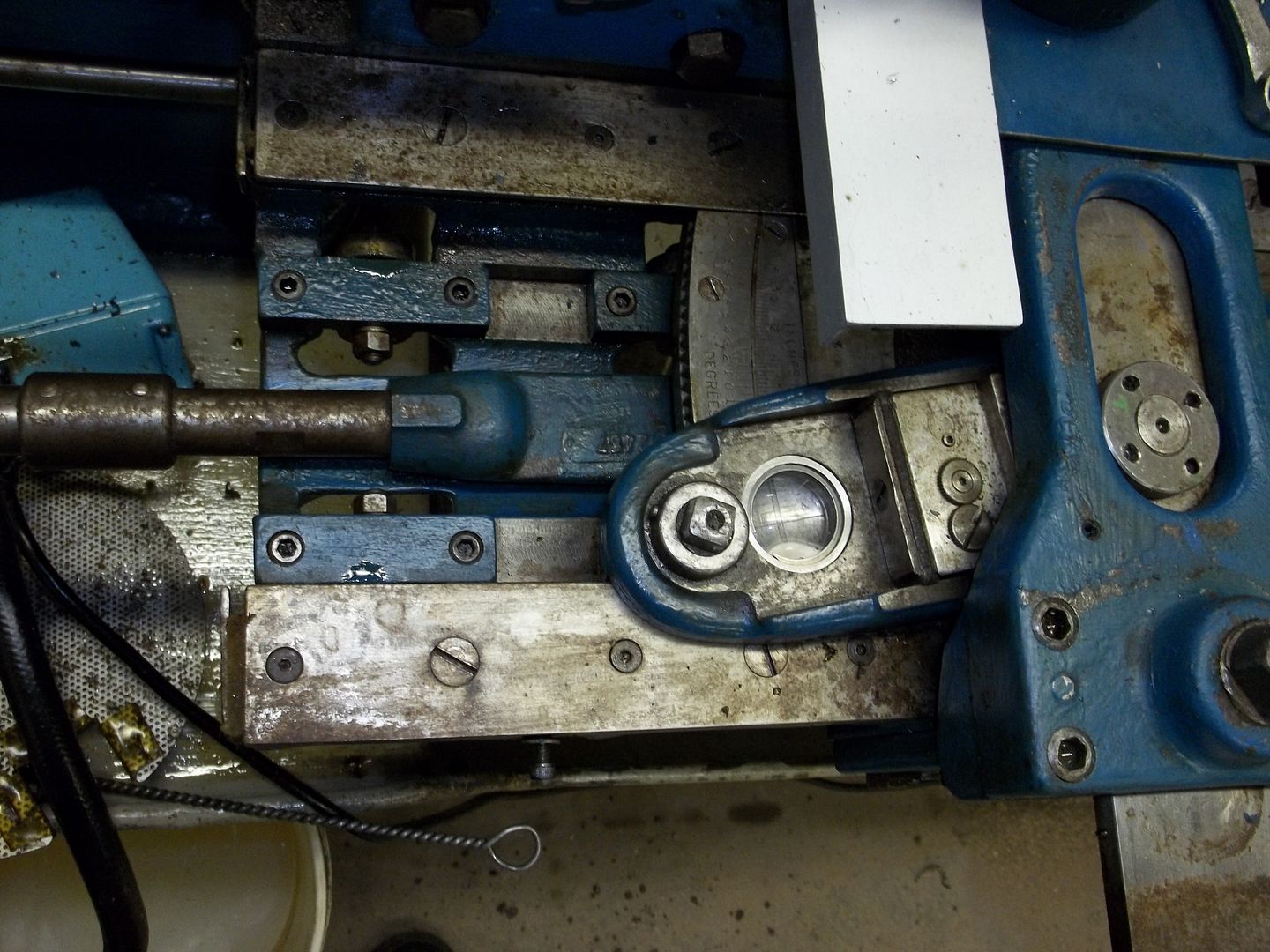 Harry
Last edited by a moderator: