Inspect your spindexes for parallel to base, square to front, and camming.
(simple checks) If they are good, or if the unit is good enough to be worth fettling so they are (qualtiy of these units varies quite a bit) it can easily be more than adequate for most spinning and simple angle stuff. Where Mastergrinds et al shine, is the ability to move parts off center, precisely, with the rack and pinion sliding Vee block. & setting stops for the various motions.
I have a Suburban mastergrind and use it from time to time,
But for making punches for the rotary broaches, and for simple spinning, i save it in its case in my office, and use a cheap import spindex that i qualified decades ago.
Grab a 16th's or 32nd's set of 5 ST collets when you see one - the extra engagement length allows accurate grip on the body of a drill or tap, or other round tool, for shaping/sharpening the lips.
Never turn down the opportunity to pick up cheap magnetic transfer blocks. Keep a good set(s). But orphans and oddballs have a lot of use, remilled/ground into angles, small pot-type chucks, ledge or groove, etc, etc. I sometimes leave a ledge when making an angle, so the part can't slide downhill.
If you plan to make cutting tools or regrind odd balls, keep an eye out for an All-Tool rotadex. They aren't cheap anymore, so don't rush into it. But keep an eye on auctions especially local machine shop auctions where there is not a big audience paying attention. Maybe one will come your way in a few years by the time you actually need it.
Be sure it has the over-arm ("under arm"?) and a good crank/draw bar. There are a lot out there beat to death with missing parts and a huge price tag. This one shows what should come with one.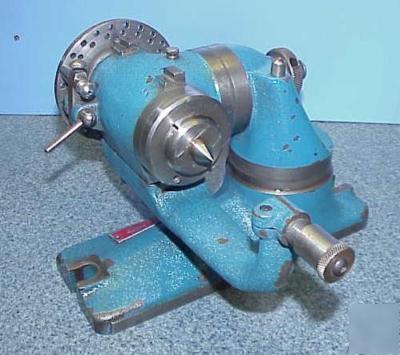 Also for small tool making, keep an eye out for a PC 101 and be sure it comes with all the parts, in good condition, too. They were designed for sharpening taps, but work well for making wing type cutters with cam relief.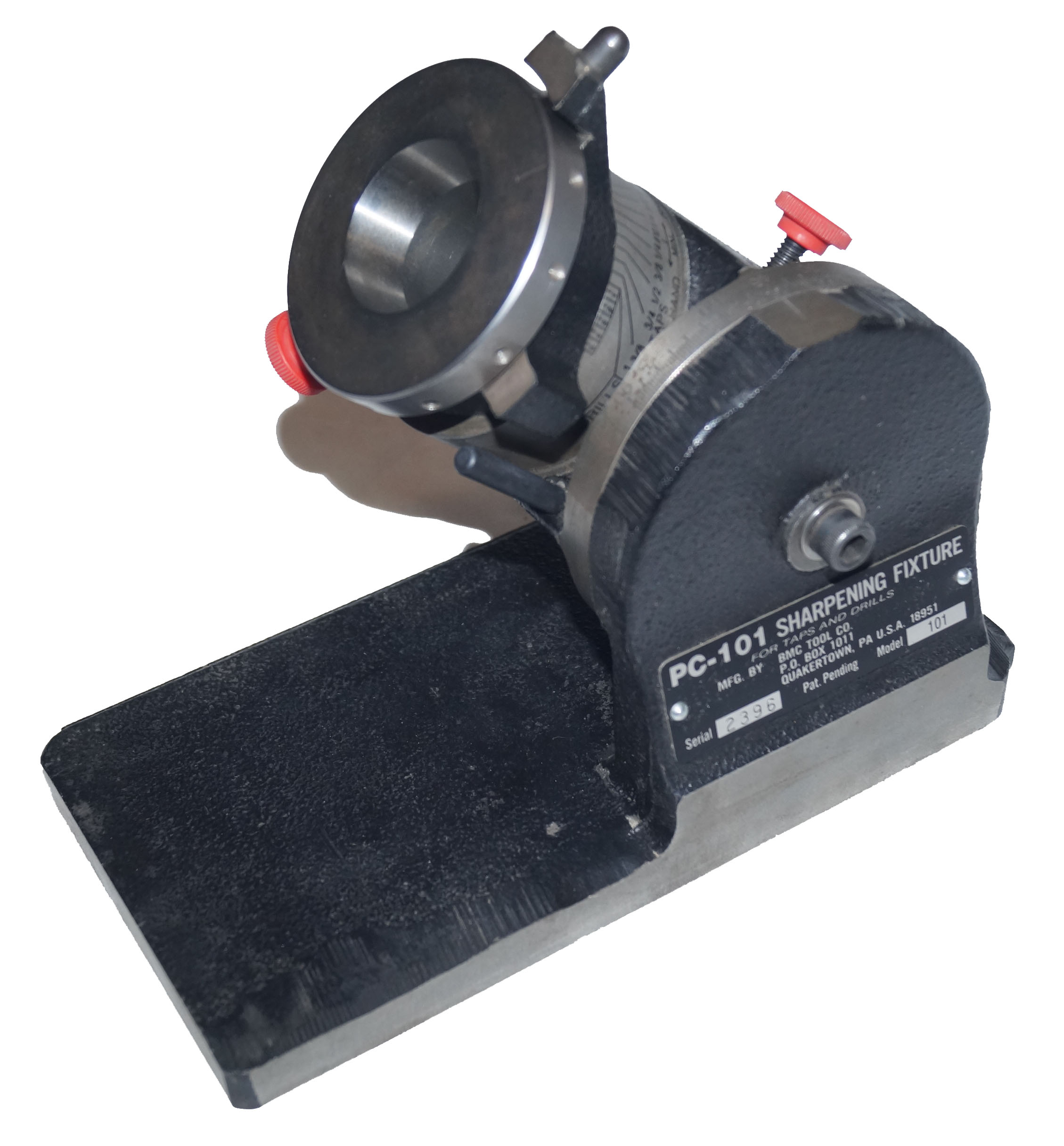 Your idea of a single angle mag sine chuck is good, too.
The double angles are wonderful when needed, but that is rare. And by the time everything is set up, there's about 1/2" of daylight left under the wheel with it all the way up! (Exageration, but it happens)
Radius and angle dresser. There are some simple ops, that just are easier with the angle dressed in the wheel. I was reminded of that recently, making a couple step drills.
Good luck!
smt
Last edited: