Joined

Aug 27, 2002
Location
Considering letting this jem go to a good home, who will love her and feed her cool jobs.
1980 Excello 408 HMC with extended Y axis per special order. Built in Howell, Michigan.
Almost identical machines are still built in Howell to this day as Machining Systems.
Machining Systems Inc
I believe that Excello is serviced under Fives Group, along with Cincinnati, and Giddings and Lewis.
Fives Metal Cutting
Came from Gov facility building missile parts.

Kansas City
Only ran (in service) 10 years, and then mothballed for 15 years when I got her.
Service records seem to show that it got very few hours of use while there.
Originally had a Bendix (Dynapath) System 5 (4 axis) control.
We replaced the old control with a PC based 5 axis system.
Running CamSoft on top of XP, with Galil motion components.
It
IS
a full 5 axis contouring control.
Integration is not complete. I have ran it for the last 10 (?) years as is. The toolchange macro has not been written yet. The rigid tapping macro has not been written yet. The C axis encoder
IS
in place and integrated for the rigid tapping.
Travels are:
X = 48"
Y = 48"
Z = 28" (I think)
B = full 360,000
A = full 360,000
Table is 28" x 36".
It does NOT have a pallet changer.
20 hp (?) spindle motor with a 3 speed gearbox.
3000 rpm max.
Cat 50
30 (?) tool chain on top of machine with changer.
Is possible to run changer manually, tho I never used it that way.
The A axis is a 30" Diameter Pratt and Whitney rotary table that is very tight.
Linear axi's are built on 2 x 5" solid box ways with rollers.
Ways are in like new condition.
Servo motors and drives are all original Getty's, except the A axis has a Siemens motor.
I also bought her sister and cannibalized her. So we have spare screws for X and Y. (possibly Z?)
Spare motors, and the whole motor / spindle / gearbox / center carrier assembly. I'm not sure what all parts that we have squirreled away.... Haven't needed any...
While it is absolutely wonderfull to have this capability occasionally, I am just not utilizing her enough.
Will sell to good shop who will love her and feed her for $30,000 @
419-924-5616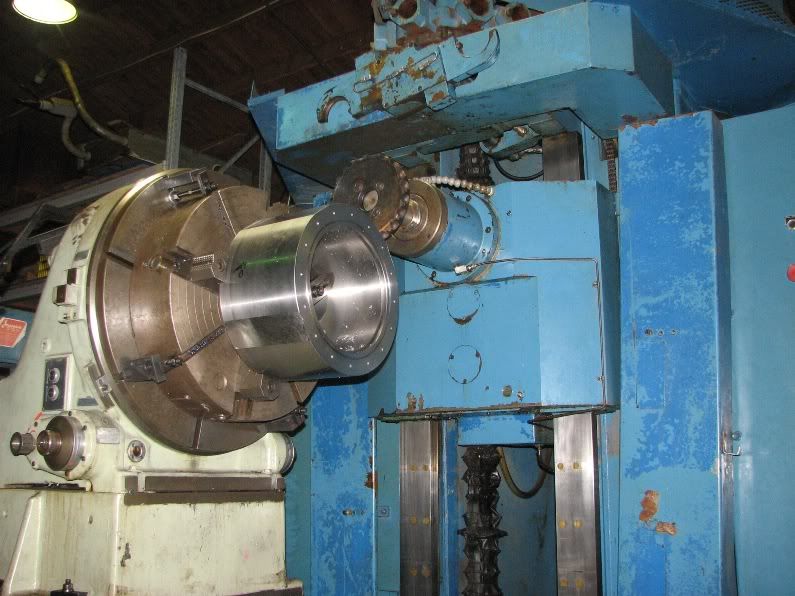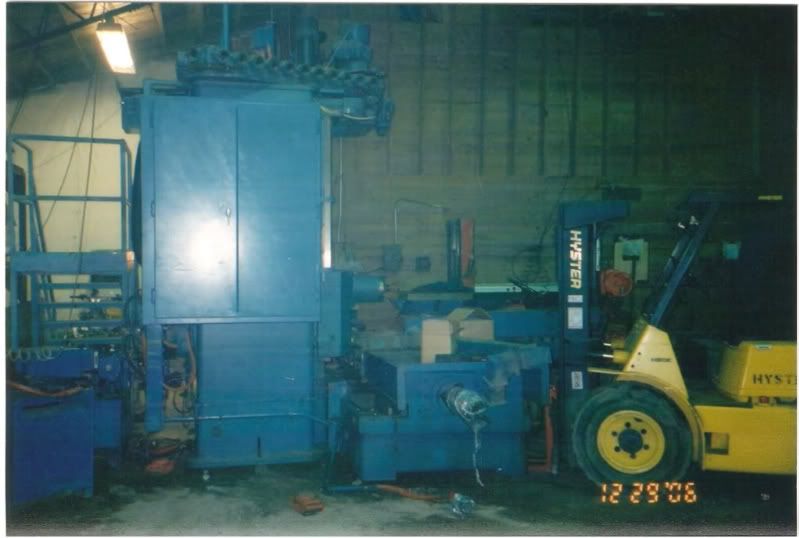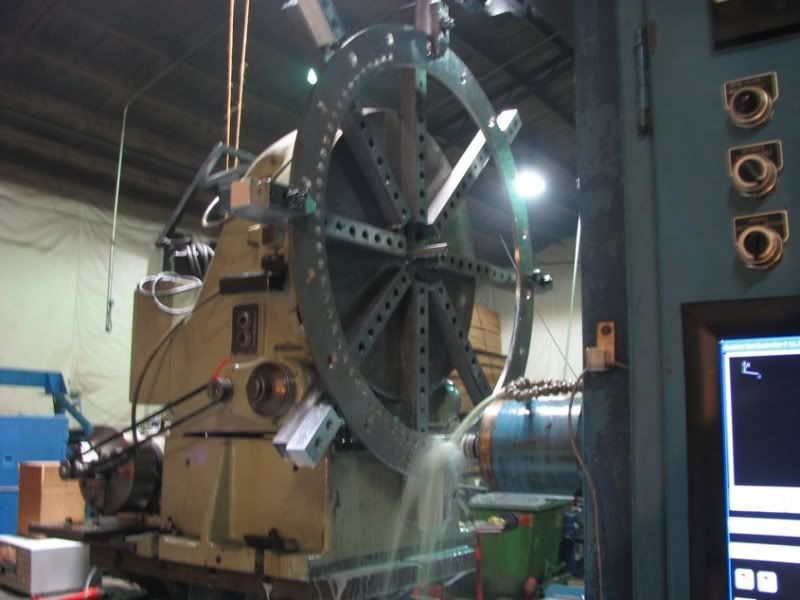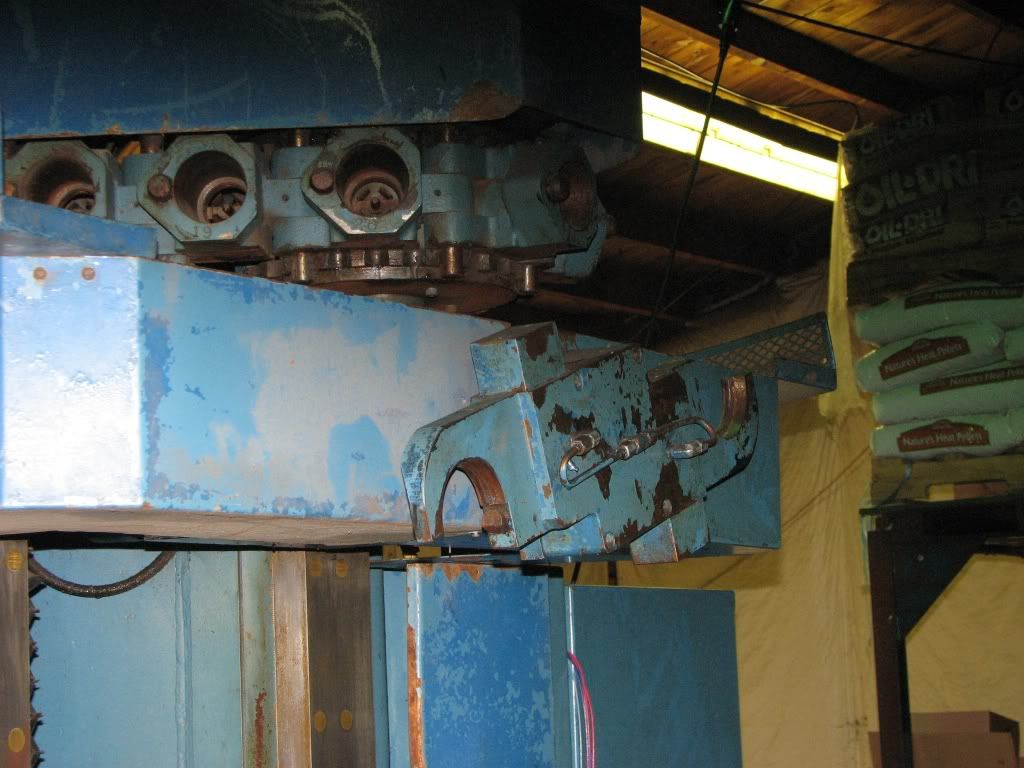 --------------------------
Think Snow Eh!
Ox
Last edited: