Joined

Jan 8, 2005
Location
Reposting from the W&S section to get a little more traffic.
Just picked up a Warner & Swasey No.2 (M-1330) turret lathe in reasonably decent condition. Yes, I know it's a dedicated turret lathe and can't be converted to an "engine" lathe- I have two other engines and a (admittedly homebrew) CNC.
The turret will be used for short-run production and the occasional second-op.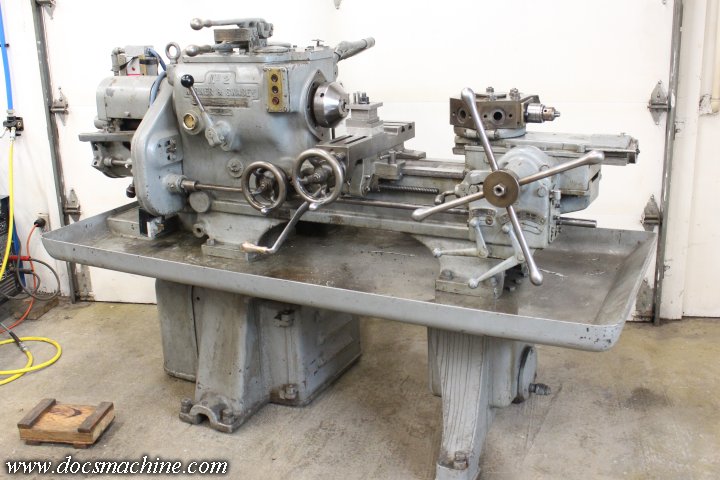 With that out of the way
I have some questions about this thing, with the first and foremost being how does this collet system work?
Here's the collet cap/nose/cover: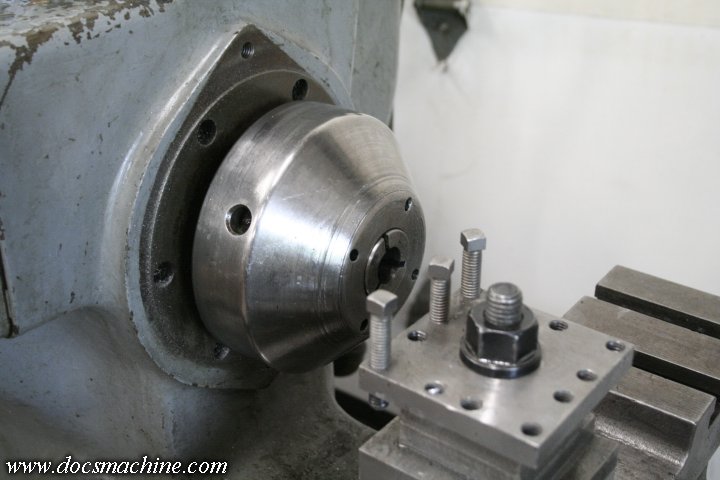 And under that is this insert unit, which is presumably pushed forward by a tube inside...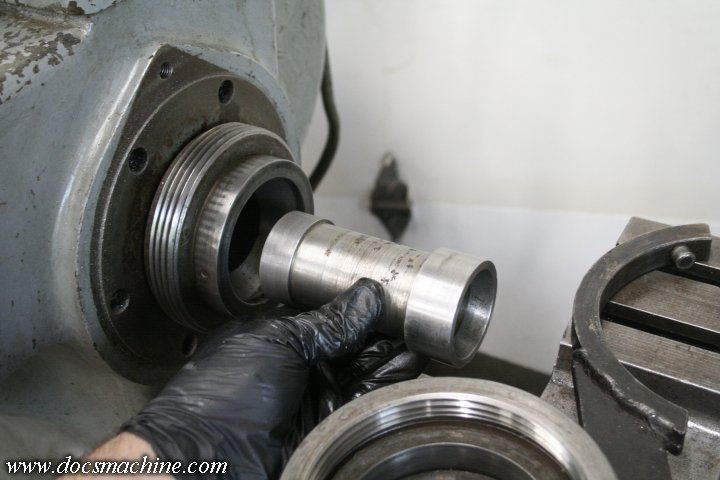 Which pushes these collets closed: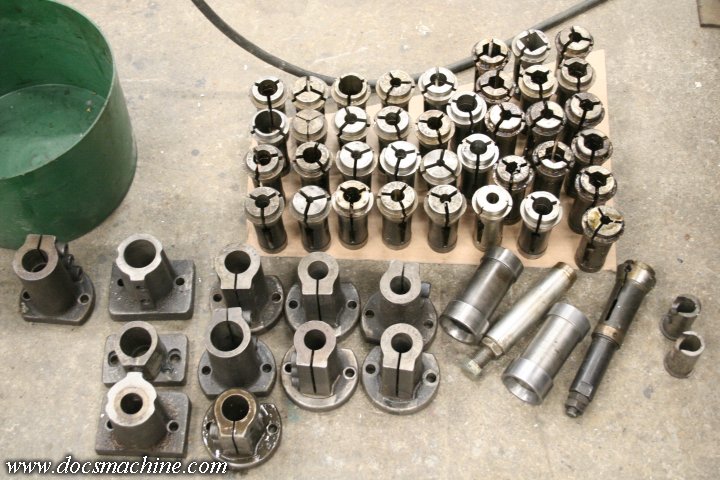 Looks like it acts as kind of a "dead length" setup, but that type of collet is not shown in any of the W&S tool catalogs or the service manual that came with this thing. Anybody know? Some are threaded- you can see a couple have internal extended stops- but most aren't.
Here's the as-delivered headstock end.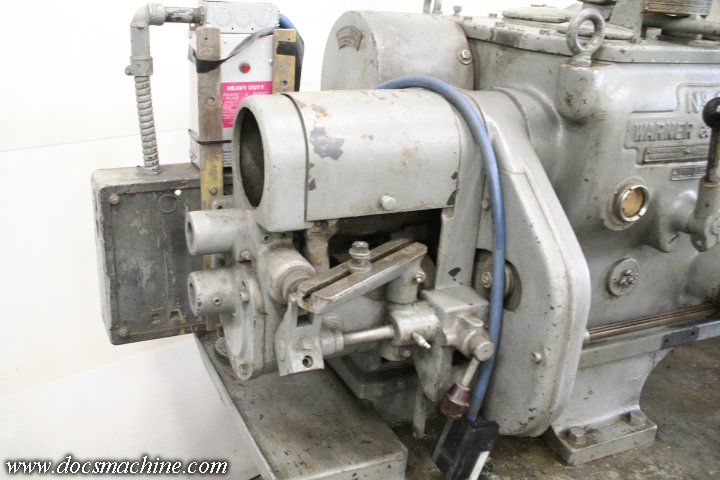 Note the bare patch down to the right- according to the manual, a linkage went there, to what might have been some kind of... power collet closer? Maybe? The manual conflates the collet and bar feeder systems- of which there's apparently several of each, so it's hard to get a grasp just exactly what I have, or am missing.
A handle with a chrome ball came in the box of miscellaneous, and the only place we can find where it might have once gone, is this badly wallowed-out hole in a linkage under the hinged cover.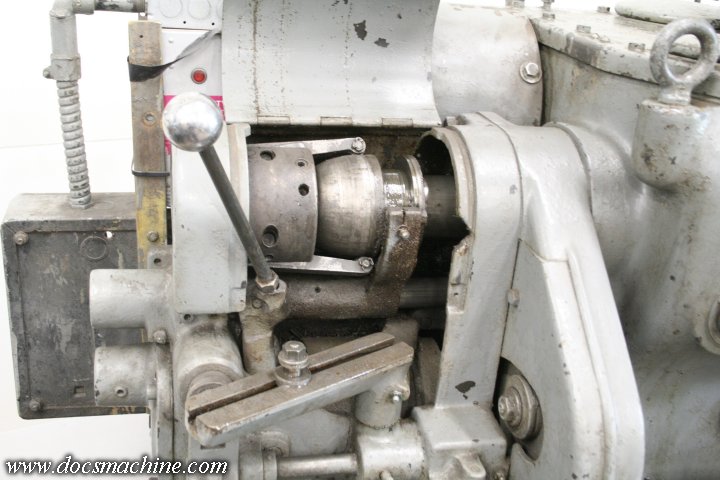 But with the handle in place, the cover can't be closed, so that can't be right.
Any help welcomed.
Doc.