Joined

Aug 5, 2012
Location
IDK why either of you would have ass_u_med that?

From what I read - it seemed like he wanted to pick from one point, otherwise I wouldn't have expected him to have asked the question in the first place.


----------------------

The old "Blame it on the guy before me" trick eh?
Ox
I read it differently, as using a spreader bar to spread the chains so they would not pinch the load between the two sides. So what I was thinking is he wanted to be sure the chains did not damage his sheet metal or? So why not eliminate the spreader and just go straight up from either end?
A spreader bar is the correct term for a bar to spread the load chains, it has no provision for lifting from the center. The proper term for what the OP is wanting to use is a LIFTING bar, he will use it inverted so in essence he is using an inverted lifting bar with 2 hoists and one load point below it. Nothing I read in the first post let us know what he was really trying to do. I thought he might have posted somewhere else about "new machine day" that John may have seen and was referring to.
Link showing spreader and lifting bars:
* FREIGHT POLICY ORDERS OVER $650 will have free standard shipping to COMMERCIAL ADDRESS. NOTICE!! FREIGHT TO RESIDENTIAL ADDRESSES: Residential addresses include private homes (including businesses operating within a private residence), apartments, camps, churches, schools, day cares, farms...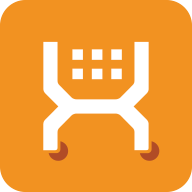 www.tulsachain.com