Joined

Jun 20, 2006
Location
Brand of machine: Monarch
Series of machine: 10EE
Size of machine: 12.5"x20"
Style of machine: Round Dial
Year of machine: 7-42
Serial number of machine: 15847
Threading and Dials: Imperial
Spindle Nose: D1-3 with Jarno 12
Drive Type: Mitsubishi 2KW Servo with backgear.
Input voltage: 240 1/3Phase
Cabinet style: N/A
Color of machine: Cinema Red
Condition of machine: Refurbed
Factory Options: Taper Attachment, Coolant Pump, Steady, Follow, Face Plate, 5C Nose, 8" 3 and 4 Jaw Chucks, Sojgren 2J Collet Chuck, Dog Drive Plate, Chuck Guard, Micrometer taper adjust.
Tooling and Accessories: Anilam DRO, KDK 100 and Multifix A Toolposts, Hardinge 5C Collets in Round, Sq, hex, Hardinge 2J in Round, Sq, hex. Albrecht 1/2" Drill Chuck, Buck 6 Jaw Adjust Tru, Skoda Live Center, Jacobs 18N Chuck, Various other centers, mandrels to 1", assorted drive dogs.
Primary use: Home Shop
City, Country: Beaverton, OR
Comments:
Related Links:
http://www.practicalmachinist.com/vb/showthread.php?t=99151
Purchase, pickup, and installation.
http://www.practicalmachinist.com/vb/showthread.php?t=99260
Odd original coolant pump
http://www.practicalmachinist.com/vb/showthread.php?t=99527
Repainting
http://www.practicalmachinist.com/vb/showthread.php?t=99798
Rebuilding Saddle
http://www.practicalmachinist.com/vb/showthread.php?t=154967
Retrofit to Servo Drive
http://www.youtube.com/watch?v=ioS6_Qk1SoA
Video before drive retro
http://www.youtube.com/watch?v=si4MWsdGQpE
After Drive Retro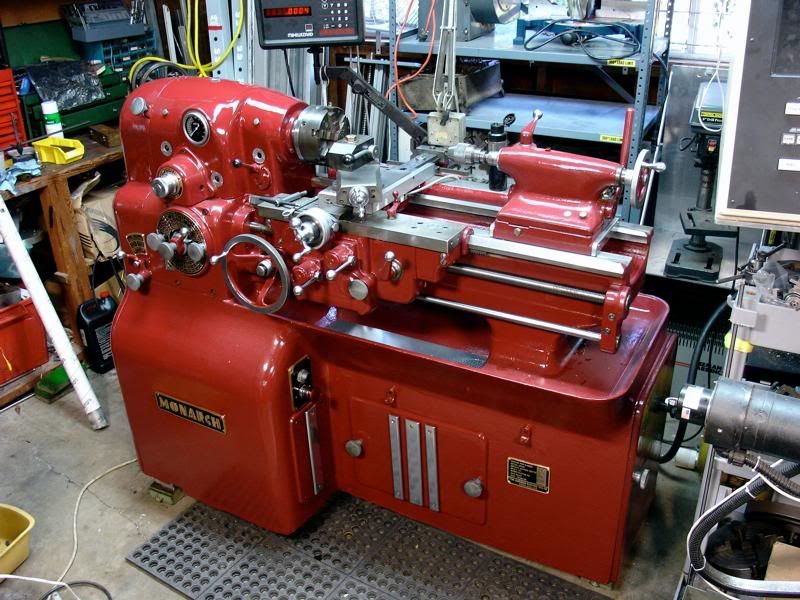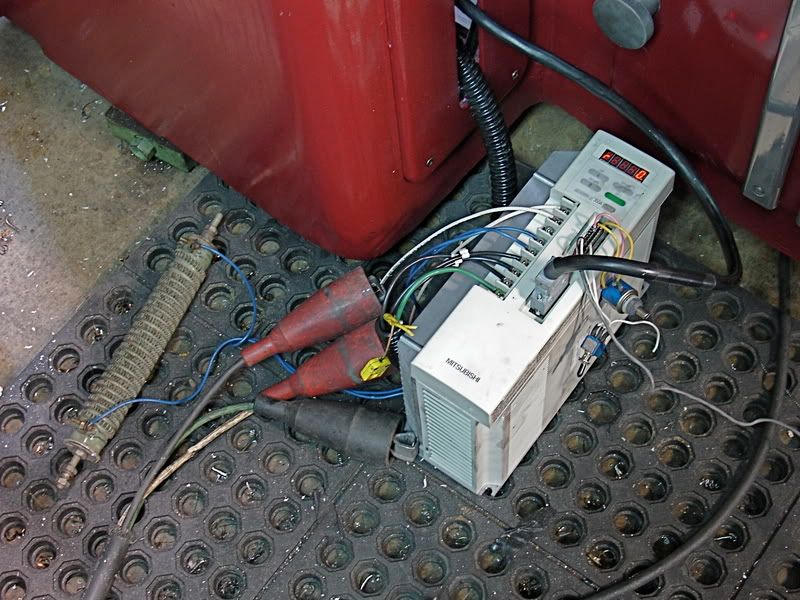 Last edited: