Joined

Feb 24, 2011
Location
Hello everyone. Im new to the forum. My name is Adam and Ive been a machinist now for nearly 14 years. I started Just before graduating high school in 97. Lucky for me, my dad owned and run his own machine shop that my grandad started back in 72. Fast forward to 2009. Bad economis times forced me to take a job at Motion Industies as the lead machinist rebuilding hydraulic cylinders. This has been a great opportunity for me and I love being with them. Since then I still worked part time for my dad helping him with the family buisness. In late 2010 he retired and I took over the family shop for myself. So now I work full time at Motion, and also work part time running my own machine shop. I wanted to post some pictures of some of the jobs I have done and the machines I own. So enjoy, and I hope to find lots of usefull and interesting info on the forum. Feel free to post up any questions or comments you may have.

Heres some of of my 30" Monarch. In the pictures I was machining a 4" prop shaft. I had to machine it from the chuck end because the shaft was longer than the bed....ha ha!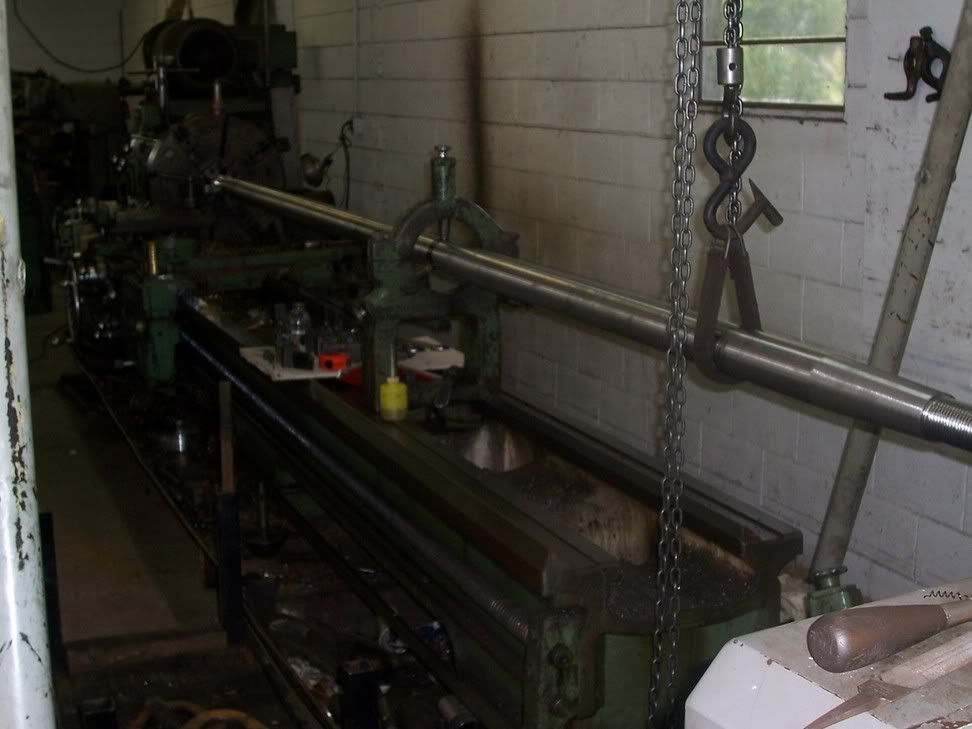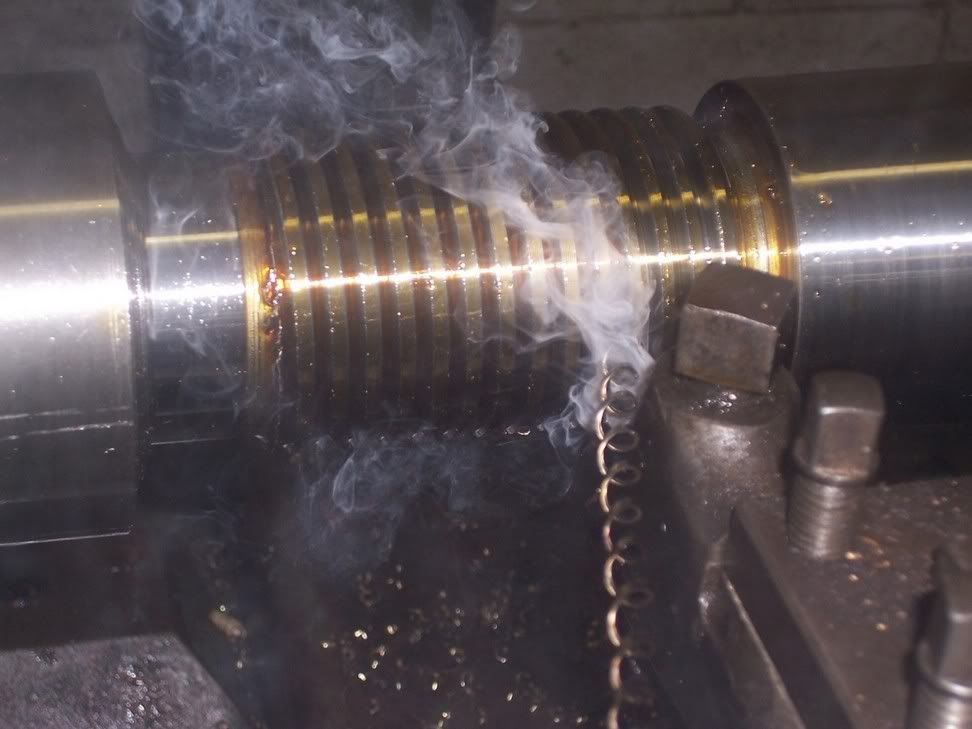 Milling the keyway in my Acra 10x54 mill.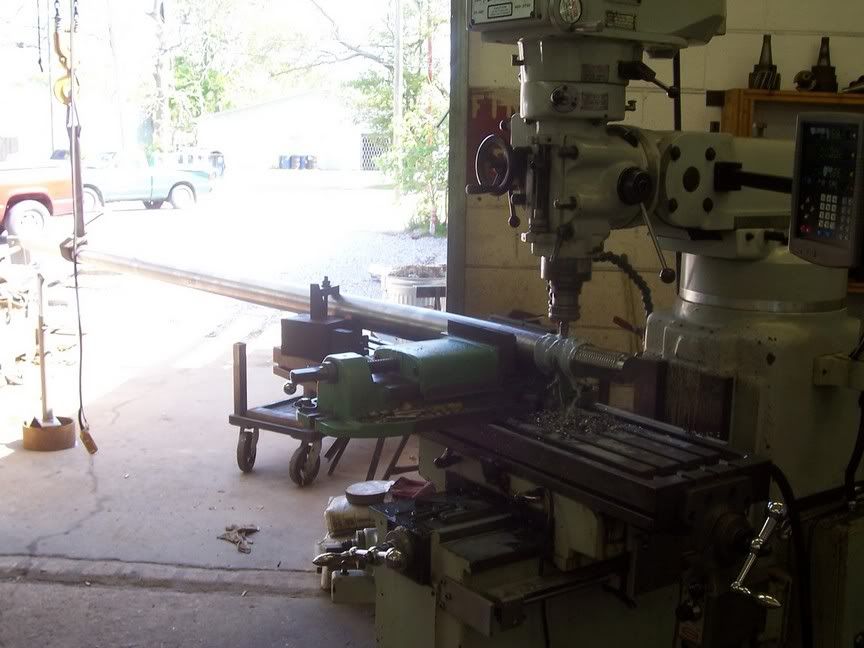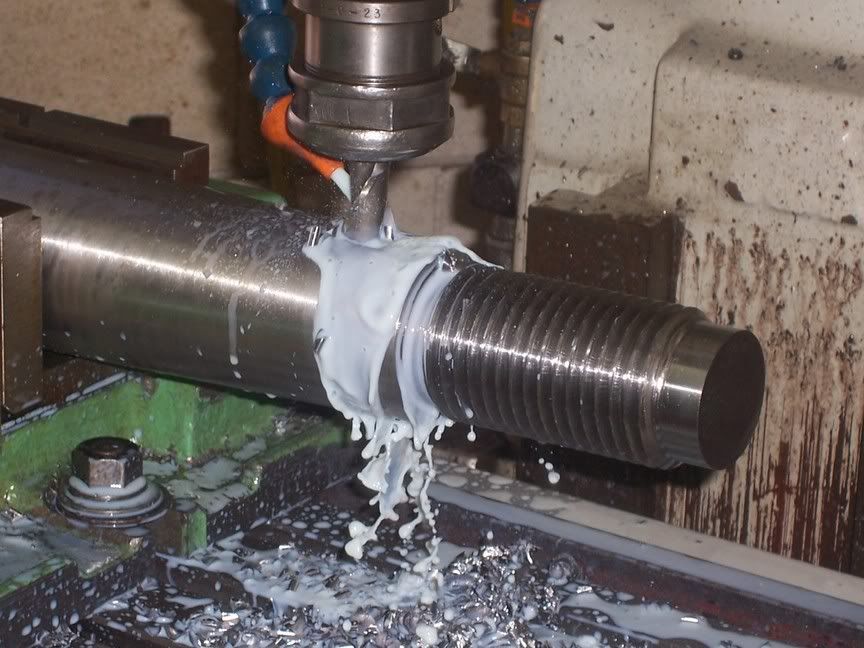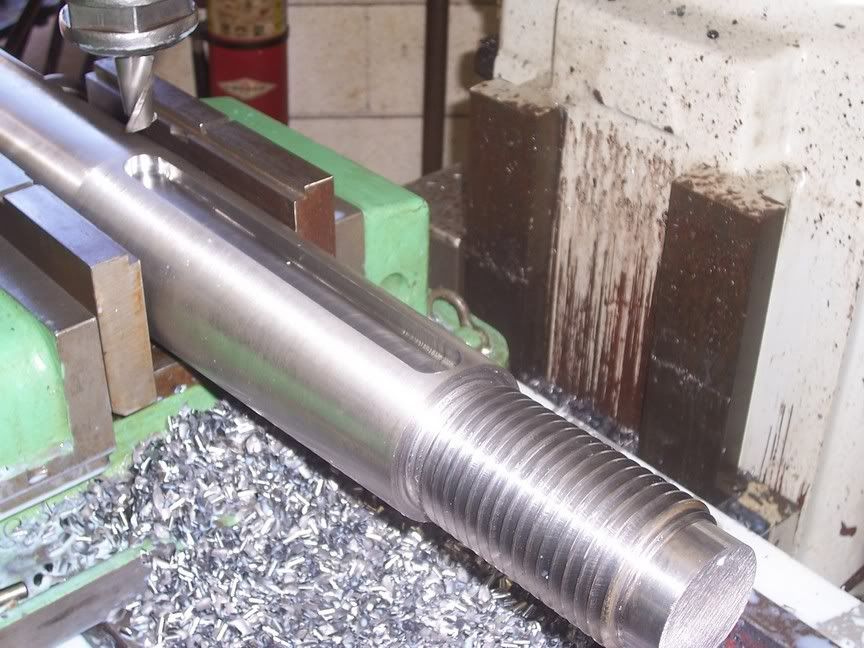 I will keep updating with more pics. Im sure that some of you machinists that have love for the older machines and tooling would love my place. My grandad bought alot of things from navy surplus back in the 70's and 80's.