Joined

Sep 18, 2007
Location
Over the last year I have noticed that a many old motors disappeared from the shelves of local motor shops. They got scrapped out because of the high prices for copper and iron. I have always just liked these old motors and have one old 10 hp running my 1942 Curtis air compressor. I also have several just sitting around in my shed.
I decided it's time to start restoring them and using them where possible, before they all get scrapped out.
Here's my second, my first is as mentioned running my compressor.
It's World War I vintage.
This one will run a vacuum pump for vacuum assisted bronze casting.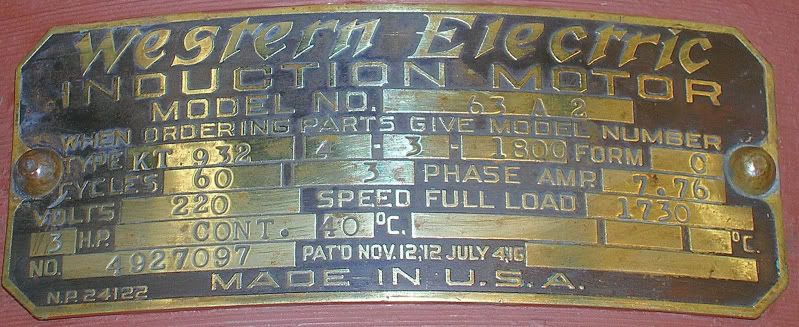 Bruce Tipton