When the last of the little ones left the nest I decided it was time to downsize the house and upsize my garages. I purchased a country home in the center of 6 acres of trees in June 2004. It took months of red tape and didn't start digging until the of November of that year. I pulled all the permits, purchased all the materials, subcontracted out parts of the construction and tackled a good part of it myself with the help of several friends over the past 2 1/2 years.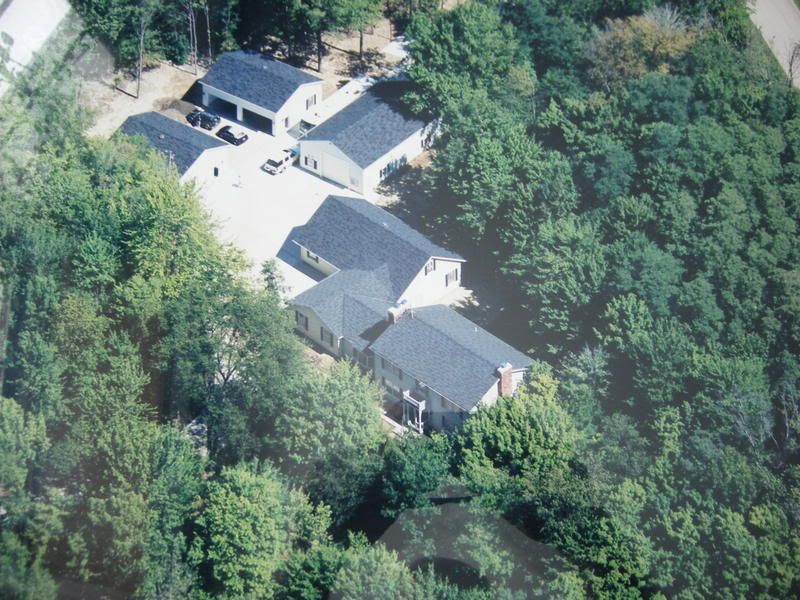 A 30 x 50 X 14' high pole barn (top left center) existed. That I insulated, installed a drop ceiling, heated and air conditioned. I store my 40' motorhome, tractor, wood working tools, OldCarGuy's Gold (junk), and the heart of my compressed air system. A DevAir 5HP air compressor with 80 Gallon tank with auto drain and coalescing filters, BelAir 55 CFM refrigerated dryer. Dry compressed air is supplied to all five garages 24 hours a day 7 days a week via 1" underground piping and 300' of 1" black pipe as main runs with abundant amount of ½" drops and auto eight rewind hose reels.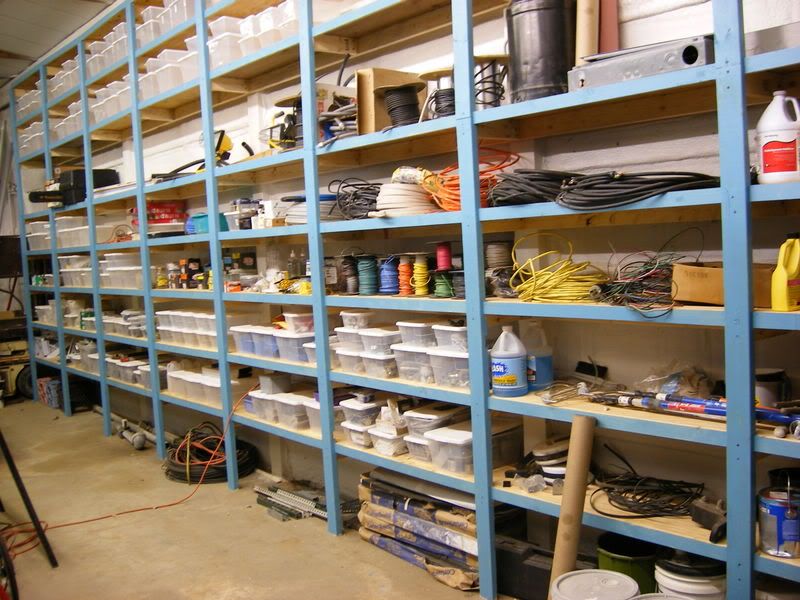 The city zoning wouldn't allow me put up a single 3500 square foot garage. So I built two 26 X 38' with 12' ceilings 4-car garages facing each other. One I have 4 lifts that I store 8 cars in. The other I plan on installing a paint booth along with more cars. Both are heated and air conditioned.