Joined

Jan 8, 2005
Location
After slightly over three weeks of waiting to arrange a truck to bring the bloody thing down for me, she's finally arrived.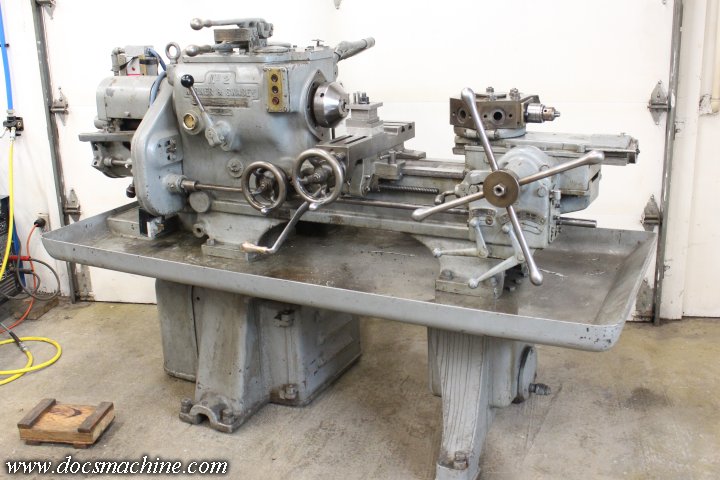 It is both in better shape than I thought, AND worse. Mechanically, it seems quite sound. The bed has wear, but not atrociously so.The serial is #49XXX so I'm assuming it was made in 1949. "Lot 45" if that means anything.
It's been repainted at least twice, grey throughout, and thankfully not too sloppily. (Both appear to have been spray jobs, and some attention was paid to masking.)
I have not yet powered it up. The breaker box is missing it's cover, and apparently each of the four breakers has a sort of safety- I'm told the previous owner, who only used it once, had a piece of wood pressing those contacts down. If anyone knows where I can get a proper cover, I'd be grateful.
It's currently wired to a static converter, though I don't yet know what
that
is rated to. PO says he tweaked the wiring from how
his
PO had it, and it now supposedly works on both speeds.
As I don't have native 3-phase, I'm taking suggestions on how I might set this up in some way better than a cheap static converter. I have a rotary, but that's only good to 3HP- I did get a factory manual with this thing, but I don't see a motor HP rating anywhere.
I don't think we can do it right with a VFD, so either rotary or Phase Perfect? Any other suggestions?
On the plus side, I did get a pretty fair collection of collets and turret tool holders: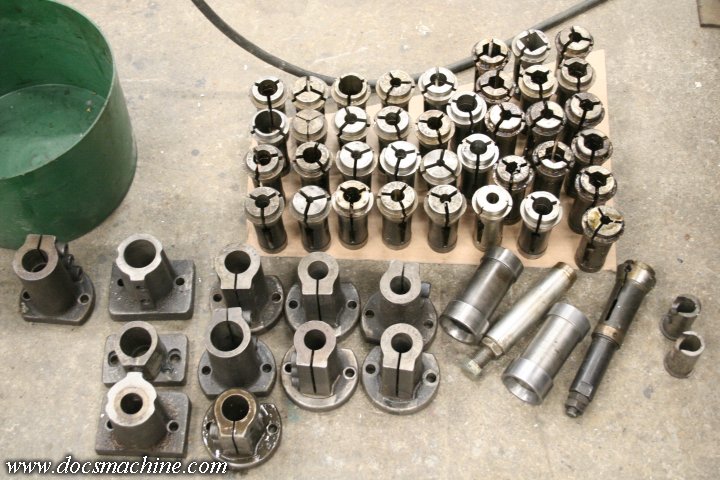 Although the only
actual turret tools
I got was a simple turning tool holder and an incomplete box tool.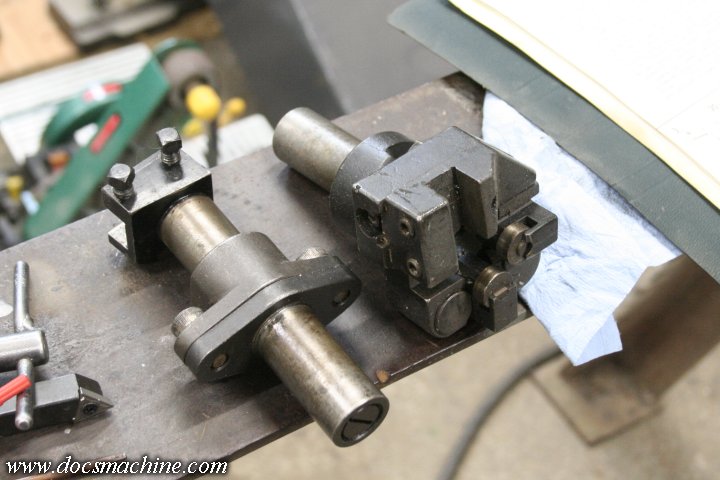 Which, as I said in the other thread, is no big- I have a fair crate of turret tooling already.
Now, first question: How do the collets work?
This unit has this hefty end cap...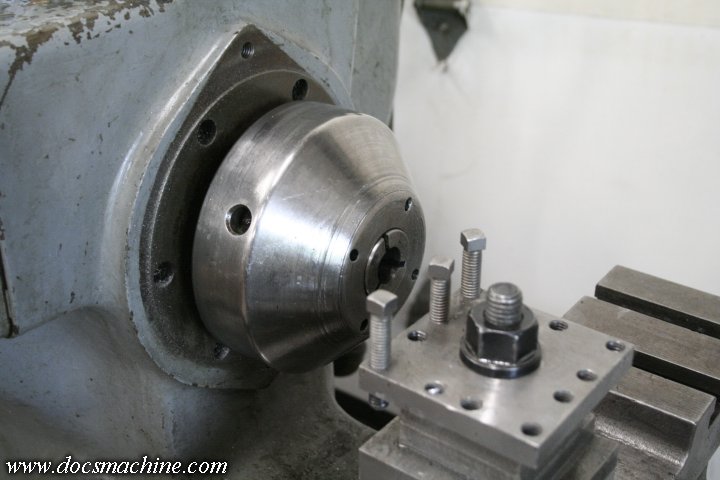 Into which the collets sort of 'clip', and those sit in this inner collar...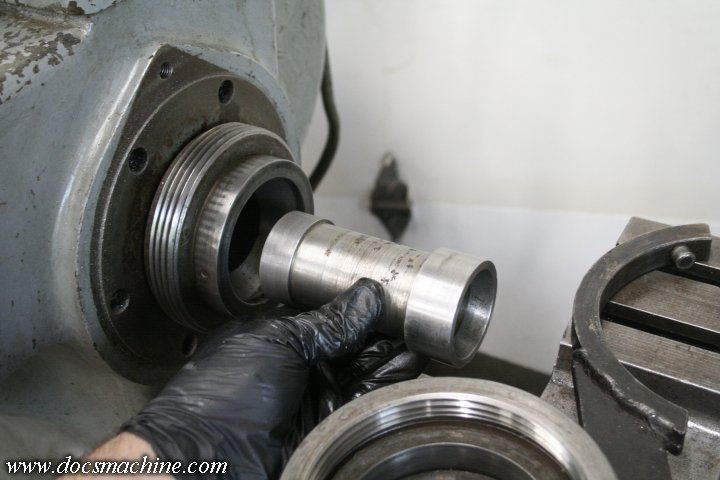 Which, in order to properly actuate, an internal tube pushes it forward. That's easy enough, and a nice dead-length setup, but the problem is, I don't honestly see how the tube is actuated. I think I may be missing some parts?
Here's the spindle end: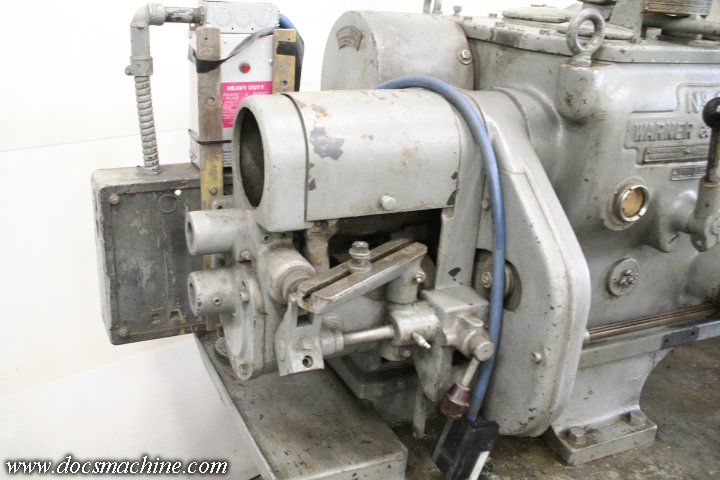 Which has a very collet-closer looking thing under the cover, but according to the manual, this is actually part of the bar-feed mechanism. I think. I am not at all sure the handle with the chrome ball goes there- it was loose in the box of tooling, and there's a badly-wallowed-out threaded hole there under the cover... except the cover can't close with the handle installed. So clearly something's not right.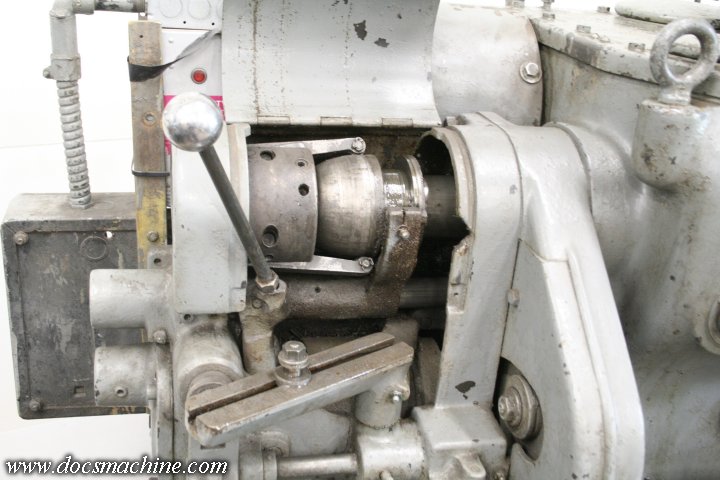 There's also this dangly link and a small shaft collar (which was found loose in the box of tooling)...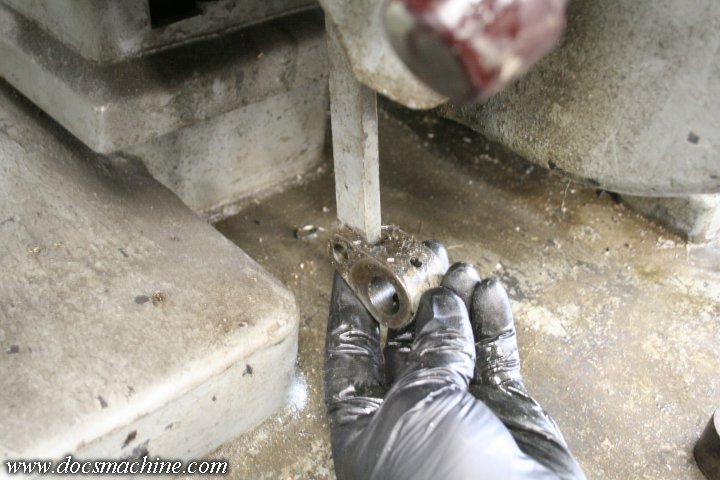 And this bare spot where a bracket used to be...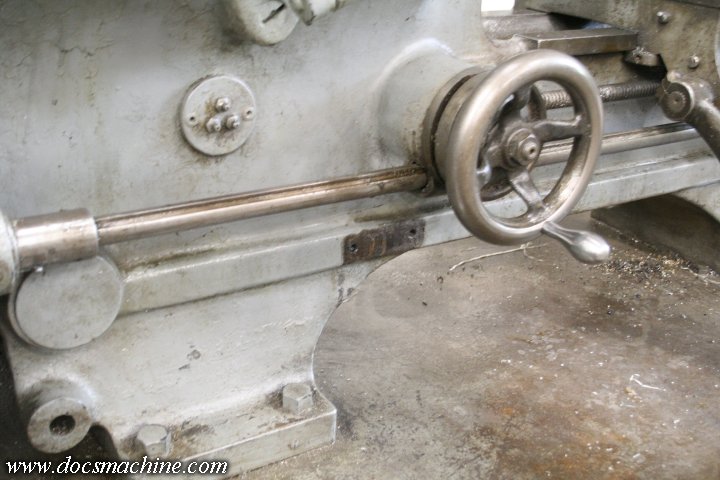 But according to the manual, that's all just part of some sort of power bar feed mechanism. I can find no lever or rod or whatever that actually closes the collets. Any suggestions as to what to look for?
Doc.