Joined

Jun 19, 2013
Location
Very cool old lathe. Needs a good home. same builder as the Civil war lathe in Selma.
Seth Wilmarth 24" Lathe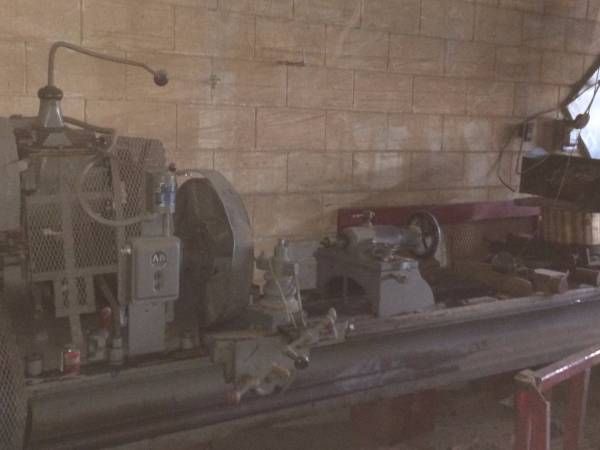 Not too much on Seth Wilmarth but I came across this locomotive that was built in the 1850s by Seth Wilmarth.
Cumberland Valley Railroad Steam Locomotive, Pioneer | National Museum of American History
And the Vintage Machinery page on Union works.
Union Works - History | VintageMachinery.org
I also dug up this history of Wilmarth and Union Works.
Little is known of the builder of the _Pioneer_, Seth Wilmarth, and
nothing in the way of a satisfactory history of his business is
available. For the reader's general interest the following information
is noted.[16]
Seth Wilmarth was born in Brattleboro, Vermont, on September 8, 1810. He
is thought to have learned the machinist trade in Pawtucket, Rhode
Island, before coming to Boston and working for the Boston Locomotive
Works, Hinkley and Drury proprietors. In about 1836 he opened a machine
shop and, encouraged by an expanding business, in 1841 he built a new
shop in South Boston which became known as the Union Works.[17] Wilmarth
was in the general machine business but his reputation was made in the
manufacture of machine tools, notably lathes. He is believed to have
built his first locomotive in 1842, but locomotive building never became
his main line of work. Wilmarth patterned his engines after those of
Hinkley and undoubtedly, in common with the other New England builders
of this period, favored the steady-riding, inside-connection engines.
The "Shanghais," so-called because of their great height, built for the
Boston and Worcester Railroad by Wilmarth in 1849, were among the best
known inside-connection engines operated in this country (fig. 14).
While the greater part of Wilmarth's engines was built for New England
roads, many were constructed for lines outside that area, including the
Pennsylvania Railroad, Ohio and Pennsylvania Railroad, and the Erie.
A comparison of the surviving illustrations of Hinkley and Wilmarth
engines of the 1850's reveals a remarkable similarity in their details
(figs. 14 and 15). Notice particularly the straight boiler, riveted
frame, closely set truck wheels, feedwater pump driven by a pin on the
crank of the driving wheel, and details of the dome cover. All of the
features are duplicated exactly by both builders. This is not surprising
considering the proximity of the plants and the fact that Wilmarth had
been previously employed by Hinkley.
In 1854 Wilmarth was engaged by the New York and Erie Railroad to build
fifty 6-foot gauge engines.[18] After work had been started on these
engines, and a large store of material had been purchased for their
construction, Wilmarth was informed that the railroad could not pay cash
but that he would have to take notes in payment.[19] There was at this
time a mild economic panic and notes could be sold only at a heavy
discount. This crisis closed the Union Works. The next year, 1855, Seth
Wilmarth was appointed master mechanic of the Charlestown Navy Yard,
Boston, where he worked for twenty years. He died in Malden,
Massachusetts, on November 5, 1886.