Joined

Sep 16, 2005
Location
Hi Folks,
Often when working on a machine tool, one needs to make special-purpose tools for assembly/disassembly, alignment, repair, etc. Just as often these tools are for one-time use, or else used very seldom. Forum-member 'jeagan' has observed that such tools are of little benefit just sitting around in our toolboxes, when there are other SB owners who could use them. His idea was that we could use this thread to:
1) Let others know what special tools we have that we would be willing to lend/give out to others, perhaps for the cost of shipping, or...
2) Let others know what special tools we might need for a South Bend restoration/repair project, that someone else might have already available.
For example, forum-member 'gunsmither' learned that I am presently machining one of the MLA T-slotted cross slides for my lathe. He has already machined one of these for his 10L, and offered to send me the set of spreader clamps that he made for to hold the gib for easy machining: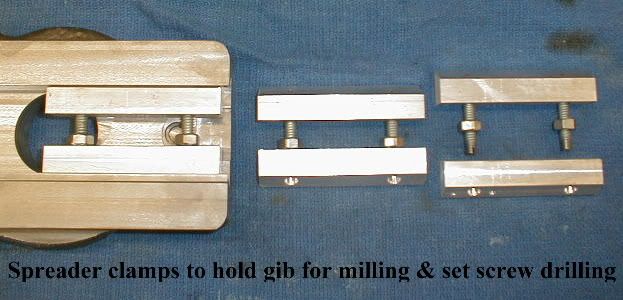 As soon as I finish my cross slide, I will have no more use for the clamps, and would be happy to send them to anyone else that can use them.
You get the idea...
Paula