Joined

Apr 13, 2007
Location
So since I changed some settings on my Phototbucket account, my shop thread went down the tubes. I'll just start over by cuttin and pastin from the other thread. Most of it will be a repeat, but I will try to working in some new stuff. I already changed the title. I couldn't go with "My Piece of Heavan: Part 3". And I figure if 'ol Russ can have two shop threads going at once, eh, why can't I?
So here it goes:
I think it's time to start a new thread of the new shop and home. But first I'll start back at the beginning. On a cold March morning back in '77, a baby boy was born, 9 lbs 14oz. (Big one, I know.) Well, I won't go that far back. Let's jump ahead a few years.
I grew up on a small farm that raised mostly rocks and weeds. My father ran a construction company and farmed. He was a jack of all trades: stone mason, carpenter, farmer, sawmill owner, welder, arborist, lumberjack, cabinet/furniture maker, wood carver, blacksmith, gardener, baker, heavy equipment operator, mechanic, business man, land developer, etc. Almost all of his skills and knowledge were self-taught and he made sure all those thing he did, he included his children. We were drug along to job sites, to auctions, to farms, to mechanic shops, blacksmith shops, you name it. He took us along. And by us, I mean the 11 kids he had to provide for. Of course we all didn't pile into the old crappy Ford Torino station wagon at once (my oldest brother is 57 and my youngest brother is 33), he just made sure over the years that he taught us something. And I suppose that has stuck with me. I keep trying to learn new things all of the time and I make sure my kids are part of it.
So I always loved mechanical things. I loved to take stuff apart (and never seemed to put them back together again). And growing up on a farm provided a plethora of junk to rip apart (once anything was wore out or broken, it went out back in the pasture in a big pile). Small engines, old appliances, gear boxes, entire tractors and old power tools were some of my favorites. The fun to me wasn't the actual dismantling, but the parts and components inside. I loved how they looked, functioned, and how they were made.
So to fast forward a little, I went on to college with the idea of getting an engineering degree. I lasted a year. I knew I wanted to be the guy with dirty hands and an engineer usually never lifts a tool or sees grease and oil. I need hands on. I had that from my dad of course, but also from two of my brothers who had a manufacturing company. I started working with them in the summers and weekends during junior high. I did everything from sawing parts to welding, from drilling holes to deburring sharp parts, and from sweeping floors to my first tastes of machining. The manual lathe and mill in their shop had me hooked. I worked for them all through high school and by the time I was 18, I was doing design work, prototyping, building jigs and fixtures, and needing to learn more.
So back to the college dropout, I went down the road to the local trade school and signed up for machining. I breezed through all the courses with little or no effort. It all came fairly easy to me. When I finished I took a job a high end mold shop, whose customers where Honeywell, 3M, Medtronic, Polaris, Trek Bikes, and Alliant Tech. It was fun stuff to work on. But after only a few years and only scratching the surface of becoming a mold maker, I scraped together as much cash as I could, bought a turning center and stuck in a 10' X 20' corner of my brothers' shop. That was '99. I was 22, had only a few years of machining experience, and I had zero customers. I had it made!
It was tough going. I worked for my brothers full time and machined parts in the evenings and weekends. I cold called like crazy and knocked on lots of doors. I had a few contacts for some of my first work. I had no tooling. I underbid a lot and scrapped plenty of parts. It seemed like I was never going to make it. It took a long time to actually feel like I knew what I was doing. I just never stuck my head out too far and I only bought the bare necessities.
In all that work, sweat, tears, and stress, I met my wife and she was naïve enough to marry a workaholic. A few years after buying our first house, I paid off that turning center, built up a small pile of customers, and decided I need a new piece of equipment and new place to put it. I bought new VMC, pile of tooling, lathe, mill, and air compressor and built a 28X32 shop in the back yard. I worked a few more months during the day for my brothers and then went full time for myself in '05. Now I was in the big time, new "huge" shop, new machine, working for myself. Man was it work. A 12 hour day was a short one. Weekends were a distant memory. I was loving and hating it all at the same time.
OLD SHOP: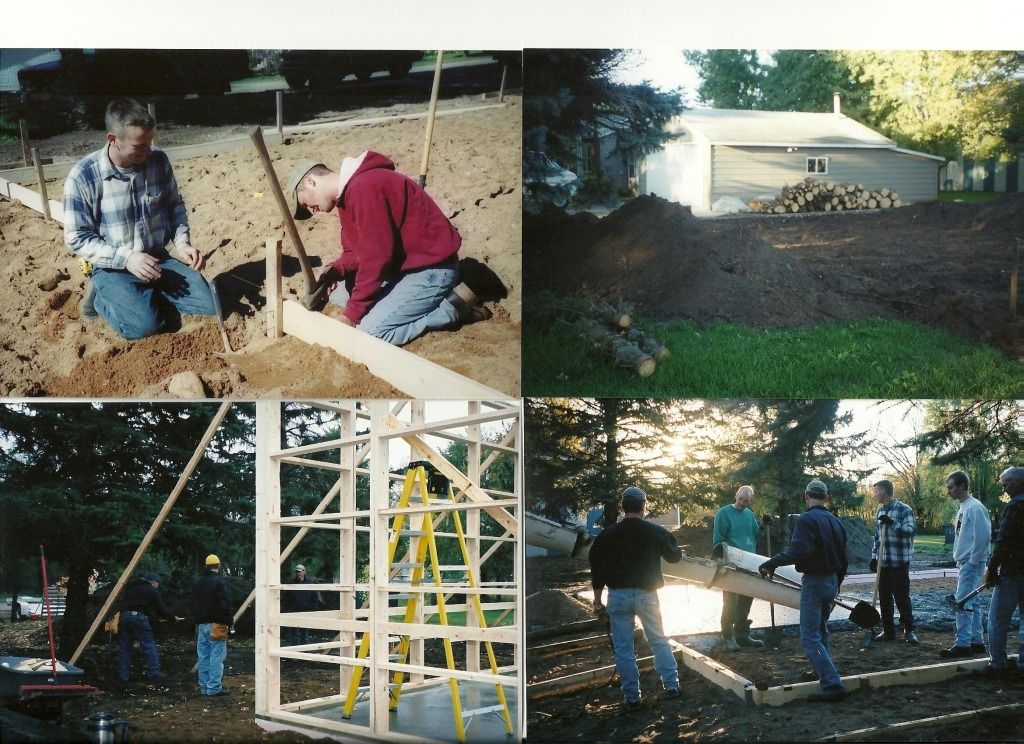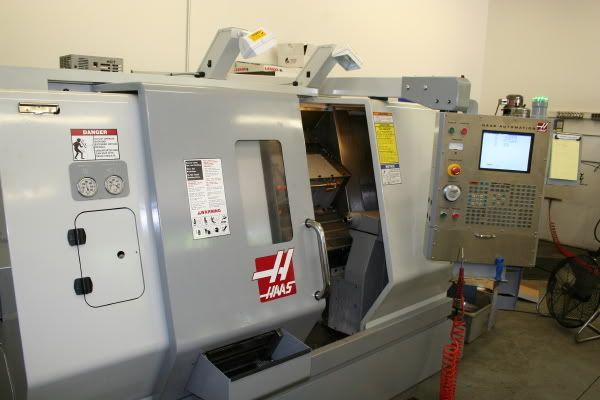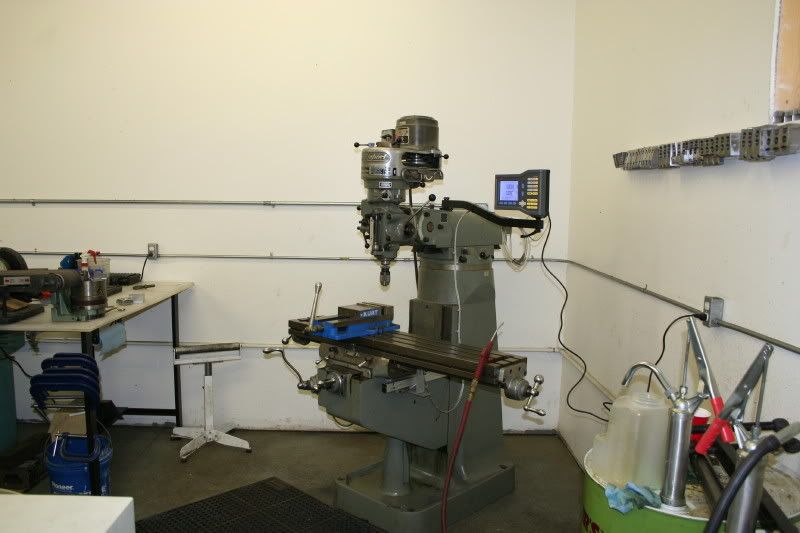 I snagged a few really good customers and the work was gravy and hours became less. I didn't even lift the phone anymore looking for work. I kept getting calls from new prospective customers that were given my name by others. Life was good and I kept growing in machining knowledge, manufacturing, and business.
GETTING CROWDED: