Joined

Nov 24, 2017
Location
Wade 8a parts various
All of these parts are off a non-Tachometer/Early Wade 8a, steel cabinet. The serial number was ground off but it is similar to my Wade 8a who's serial number is 407. Check your application, please. You're responsible for fitment. I'm just trying to keep these parts from ending up in the scrap yard.
Don't see a part you need? Ask. I may have it. If not, I probably pulled it to get my Wade working again. Or, sadly, it was lost/broken when the previous owner tipped over the lathe while moving it.
All prices OBO. Bundled pricing available. Shipping extra. I'll box up as best I can. (LTL/Trucking not really an option for me.)
I wire brushed the parts to ensure you can see if any wear exists. I suggest further clean up and fitting as necessary.
For the record, Andy Fitzgibbons is aware of these parts.

This is the first batch of parts. I have yet to get into the drive unit but will at some point. Again, see something you need, please ask.

Click the thumbnails to get a bigger picture from an offsite image hosting.


Belt tower -
Belt guide - $25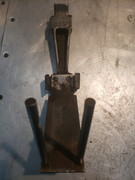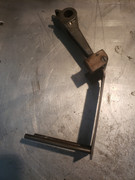 Belt guide pulley - $25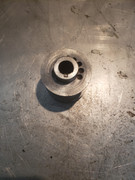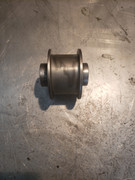 Belt speed selector bar stop - $15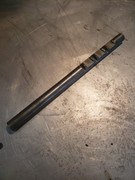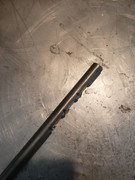 Idler pulley bar end screws - $20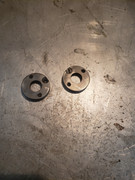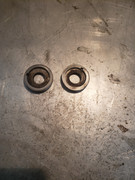 Speed selector knob - $10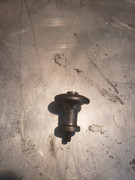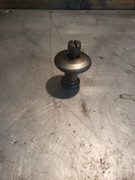 Belt/speed indicator - Need this? I'll add it to your other stuff or $10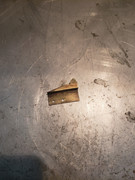 Carriage -
Way wipers (Need to sell them all as a set) - $70
Cross slide lead screw assembly - $50
Top slide lead screw assembly - $50
Top slide base with graduations and typical interference scars - $40
Cross slide base - $40
Threading dial assembly - $50